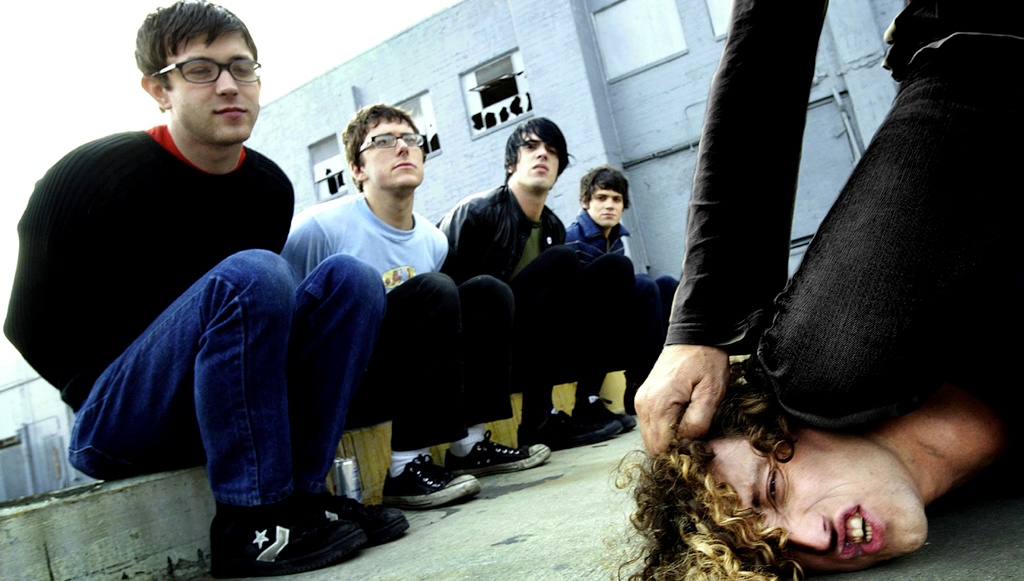 Looks like the days will be numbered six, six, six again.
If you get that reference, or if you read the headline, you know I must be talking about local scream-punks Vendetta Red. The band, which broke up in 2006 after an eight-year run that included two albums released by Sony, is getting back together March 5 to perform its swansong album Sisters of the Red Death in full at El Corazon.
Vendetta Red gained local prominence in the punk scene in the early 2000s when it became known for passionate and energetic live shows. The band also became known for the charisma of its singer Zach Davidson, a Roger Daltrey doppelganger, and the combination of his brutally vivid and dark lyrics and wailing-scream of a vocal delivery.
For those of you unfamiliar with the band think Finch, Glassjaw and My Chemical Romance and you'll get a good idea for what Vendetta Red sounds like. Yes, I suppose Vendetta Red could technically be considered emo, or more approriately screamo, but they were a damn good band with lots of catchy tunes and it's great to see them back together again even if it is just for one show.
After inking a deal with Sony Records the band released Between the Never and the Now in 2003, which was more or less a record featuring remastered versions of older Vendetta Red Material off their previous releases Blackout Analysis, Cut Your Noose and White Knuckled Substance. In 2005 the band released Sisters of the Red Death on Sony, which was a concept record about a woman born as a half-medusa half-harpy who takes control of the world and ends up falling in love. Although it received some critical acclaim, the album didn't live up to sales expectations and the band dissolved a year later.
After the breakup several members of the band, including Davidson and former VR guitarist Leif Andersen, went on to form Sirens Sister which will open for Vendetta Red March 5. Sirens Sister's music is more melodic and less aggressive than Vendetta Red with several songs prominently featuring keyboards and Andersen's distinct effects-laden guitar.
If you ever saw Vendetta Red live you know how explosive they were on stage so you know what to expect when the band returns to the stage. On a personal note, I'm particularly excited about this show because Vendetta Red was one of my favorite local bands when I was in college. I spent one Halloween and two birthdays at Vendetta Red shows and I've seen them live more times that I can count so it will be great to reminisce. In case you never saw the band live here are a few Vendetta Red clips to show you just good Vendetta Red was during its prime.