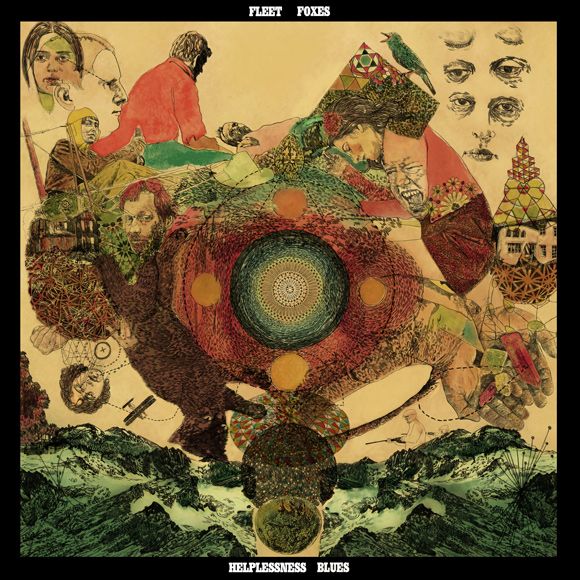 Seattle's favorite bearded folkies (are there any other kind?), the Fleet Foxes, recently announced the release date and title of their highly anticipated sophomore full-length record.
The album, titled Helplessness Blues, will be released May 3 on Sub Pop Records. The band is staging a U.S. and U.K. tour to support the 12-track album which was mixed by Phil Ek (known for his work with Modest Mouse, Death Cab and dozens of other Seattle music staples) and co-produced by Ek and the Fleet Foxes. You can stream the album's title track below.
The tour includes a May 3 hometown date at the Moore Theatre. Tickets for the local show go on sale Friday an can be purchased here.
The artwork on the album cover, pictured above, was illustrated by Seattle artist Toby Liebowitz and painted by Chris Alderson. You can preorder the record here.

Fleet Foxes – Helplessness Blues by subpop
Here are the band's tour dates:
04/30/11 Sat – Vancouver BC @ The Vogue Theatre *
05/01/11 Sun – Portland OR @ Crystal Ballroom*
05/03/11 Tue – Seattle WA @ Moore Theatre*
05/05/11 Thu – Oakland CA @ Fox Theater**
05/06/11 Fri – San Diego CA @ Spreckels Theatre*
05/07/11 Sat – Hollywood CA @ Hollywood Palladium*
05/08/11 Sun – Tucson AZ @ Rialto Theatre*
05/10/11 Tue – Austin TX @ Stubbs Waller Creek Amphitheater*
05/11/11 Wed – Dallas TX @ Palladium Ballroom *
05/13/11 Fri – Nashville TN @ Ryman Auditorium*
05/14/11 Sat – Atlanta GA @ The Tabernacle*
05/15/11 Sun – Washington DC @ DAR Constitution Hall*
05/17/11 Tue – Boston MA @ Orpheum Theatre*
05/18/11 Wed – New York NY @ The United Palace Theatre*
05/21/11 Sat- Upper Darby PA @ Tower Theatre***
* On sale to general public Feb 4
** On sale to general public Feb 6
*** On sale date TBA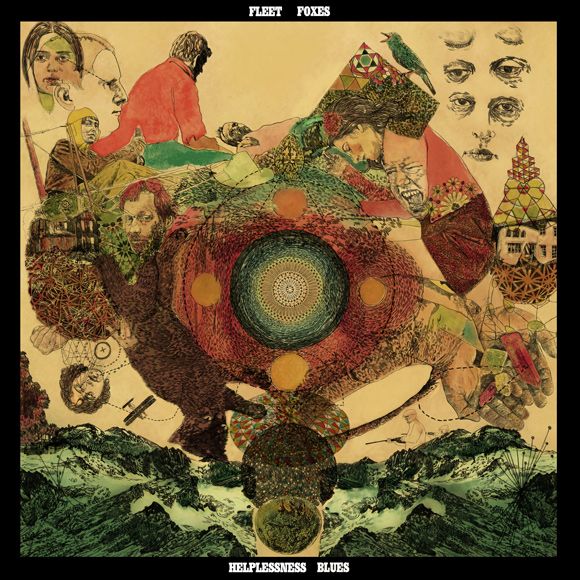 Seattle's favorite bearded folkies (are there any other kind?), the Fleet Foxes, announced the release date and title of their highly anticipated sophomore full-length record today.
The album, titled Helplessness Blues, will be released May 3 on Sub Pop Records. The band is staging a U.S. and U.K. tour to support the 12-track album which was mixed by Phil Ek (known for his work with Modest Mouse, Death Cab and dozens of other Seattle music staples) and co-produced by Ek and the Fleet Foxes. You can stream the album's title track below.
The tour includes a May 3 hometown date at the Moore Theatre. Tickets for the local show go on sale Friday an can be purchased here.
The artwork on the album cover, pictured above, was illustrated by Seattle artist Toby Liebowitz and painted by Chris Alderson. You can preorder the record here.

Fleet Foxes – Helplessness Blues by subpop
Here are the band's tour dates:
04/30/11 Sat – Vancouver BC @ The Vogue Theatre *
05/01/11 Sun – Portland OR @ Crystal Ballroom*
05/03/11 Tue – Seattle WA @ Moore Theatre*
05/05/11 Thu – Oakland CA @ Fox Theater**
05/06/11 Fri – San Diego CA @ Spreckels Theatre*
05/07/11 Sat – Hollywood CA @ Hollywood Palladium*
05/08/11 Sun – Tucson AZ @ Rialto Theatre*
05/10/11 Tue – Austin TX @ Stubbs Waller Creek Amphitheater*
05/11/11 Wed – Dallas TX @ Palladium Ballroom *
05/13/11 Fri – Nashville TN @ Ryman Auditorium*
05/14/11 Sat – Atlanta GA @ The Tabernacle*
05/15/11 Sun – Washington DC @ DAR Constitution Hall*
05/17/11 Tue – Boston MA @ Orpheum Theatre*
05/18/11 Wed – New York NY @ The United Palace Theatre*
05/21/11 Sat- Upper Darby PA @ Tower Theatre***
* On sale to general public Feb 4
** On sale to general public Feb 6
*** On sale date TBA