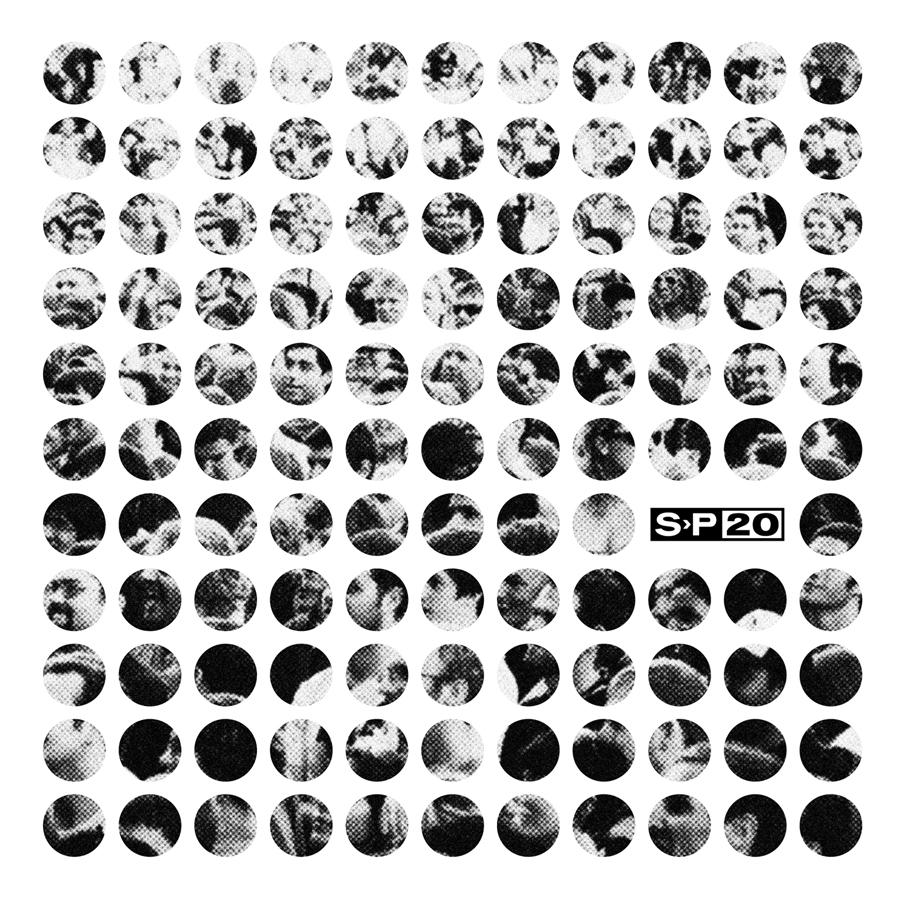 Record Store Day, the annual event where indie record shops offer tons of exclusive goodies to music fans in celebration of independent record stores, will be here on April 17.
Last year Seattle's own Sub Pop Records celebrated Record Store Day with the release of some limited-edition vinyl offerings from Bllitzen Trapper, Flight of the Conchords and more. This year Sub Pop stepped up its game a bit with some pretty cool releases including a benefit CD of live performances from 2008's two-day SP 20 celebration (that's the cover of the album over there on the left) and a limited-edition 7″ reissue of Soundgarden's first Sub Pop single "Hunted Down" with "Nothing to Say" as the B-side. If you weren't at SP 20 check out the review of Day 1 here and the review of Day 2 here.

Here are the details of the Soundgarden and SP 20 releases as well as the rest of Sub Pop's Record Store Day offerings straight from the peeps at Sub Pop
Soundgarden "Hunted Down" 7" Reissue
This reissue of a Sub Pop classic was arranged specially for Record Store Day. "Hunted Down" was released in June 1987 as the band's first single and was later available on Screaming Life. This single is pressed on translucent orange vinyl. The original, now a Soundgarden collector's item, was pressed on blue vinyl.
Side A: "Hunted Down"
Side B: "Nothing to Say"
SP20: Casual Nostalgia Fest CD
We at Sub Pop Records celebrated our 20th anniversary in 2008 with, among other things, a 2-day music festival July 12th and 13th at Marymoor Park, somewhat unimaginatively called SP20. We've collected here some of our favorite performances from the SP20 festival. Sub Pop will be donating all of the profits from the sale of this CD to the Clinton Bush Haiti Fund.
1. Green River: "Leech"
2. Wolf Parade: "Fine Young Cannibals"
3. The Vaselines: "Dying for It"
4. Obits: "Run"
5. Les Thugs: "Dirty White Race"
6. Eric's Trip: "Smother"
7. Beachwood Sparks: "You Take the Gold"
8. Blitzen Trapper: "Furr"
9. Flight of the Conchords: "Carol Brown"
10. Iron & Wine: "Woman King"
11. Constantines: "Why I Didn't Like August '93"
12. Seaweed "Baggage"
13. Grand Archives: "Dig That Crazy Grave"
14. Low: "Silver Rider"
15. The Helio Sequence: "Lately"
16. Kinski: "The Wives of Artie Shaw"
17. Pissed Jeans: "Caught Licking Leather"
18. Mudhoney: "The Open Mind"
19. Comets on Fire: "Dogwood Rust"
Beach House "Zebra" 12"
The Zebra 12" features two new tracks ("The Arrangement" and "Baby") and two alternate takes on songs from Teen Dream (a UK radio edit of "Zebra" and the Cough Syrup remix of "10 Mile Stereo").
Side One:
1. Zebra (UK Radio Edit)
2. The Arrangement
Side Two:
1. Baby
2. 10 Mile Stereo (Cough Syrup Remix)
The Album Leaf "There Is a Wind" 12"
The There Is a Wind 12" features two new tracks ("Landing in Snow" and "Resonations") and two alternate takes on songs from A Chorus of Storytellers album (an acoustic version of "There Is a Wind" and the Jamuel Saxon sunburnt remix of "Falling from the Sun").
Side One:
1. There Is a Wind (acoustic)
2. Landing in Snow
Side Two:
1. Resonations
2. Falling from the Sun (Jamuel Saxon sunburnt remix)
Dum Dum Girls/ Male Bonding 7" (sp876)
Two brand-new tracks, one each from LA's Dum Dum Girls and London's Male Bonding. Both bands have debut albums out this spring on Sub Pop.
Side A: Dum Dum Girls "Pay for Me"
Side AA: Male Bonding "Before It's Gone"
Happy Birthday 7"
Two brand-new tracks from Kyle "King Tuff" Thomas' Happy Birthday. Both of these tracks were recorded and mixed at Kyle's home studio. Happy Birthday's
Side A: "Shampoo"
Side B: "Alien"
CocoRosie "Lemonade" 7"
The A-side to this limited-edition single is an edit of one of the stand-out tracks from the new CocoRosie album Grey Oceans and the B-side is the band's cover of the Beach Boys' classic "Surfer Girl." Grey Oceans, CocoRosie's Sub Pop debut (and fourth full-length album overall) will be released on May 11, 2010.
Side A: "Lemonade"
Side B: "Surfer Girl"