We don't have to dig too far in our long term memory to remember Easter weekend's fantastic string of weather. Sunny weather and highs in the mid to upper 60s graced the region from the 29th to the 31st of March, with some areas reaching 70.
But for some of us, just barely hitting 70 degrees isn't good enough. So why don't we crank it up a notch?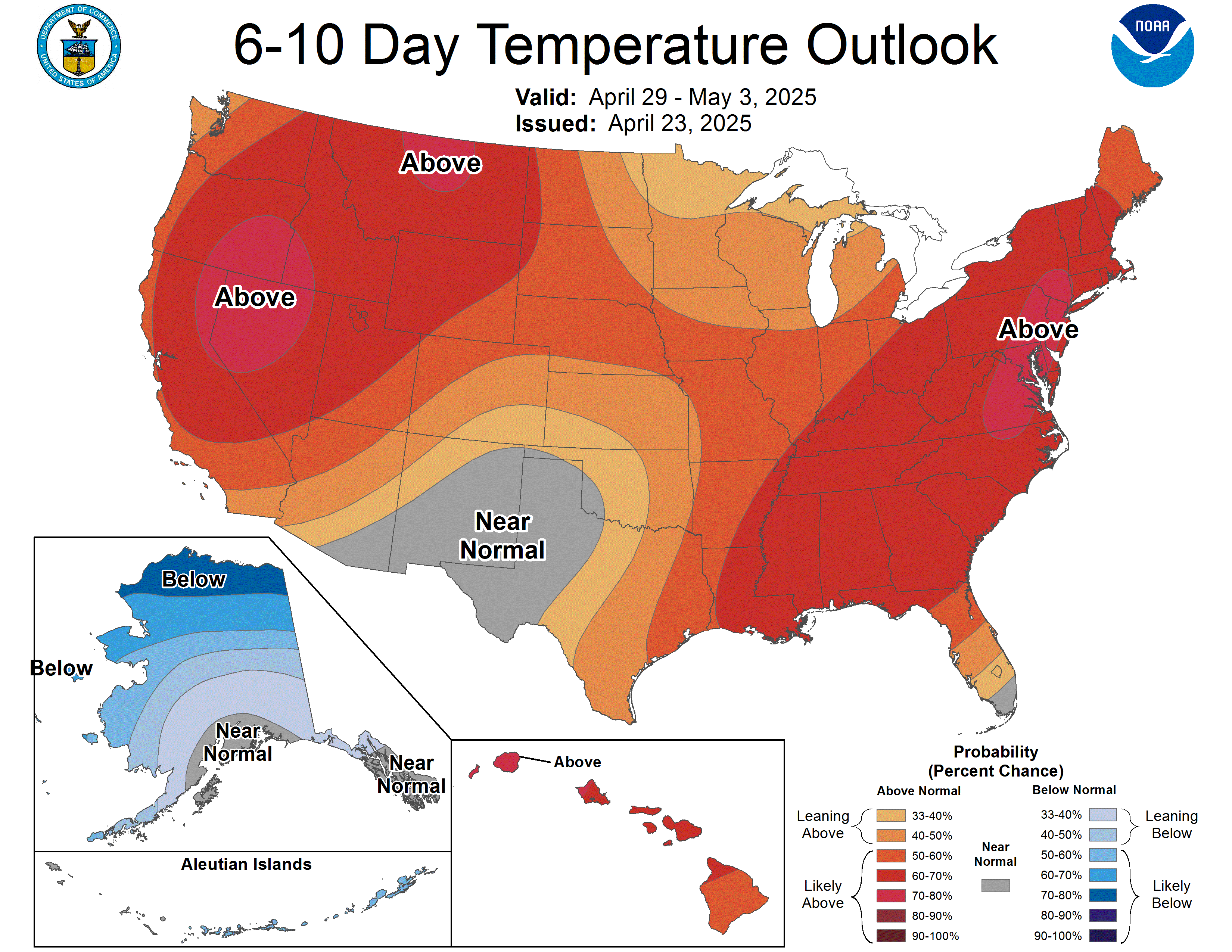 First of all, a growing ridge of high pressure is building over the west coast, resulting in warmer weather and drier conditions over the next 6-10 days. In fact, there's about a 50% chance of having warmer than average temperatures by this time next week. But the fun doesn't end there. The 2 week projections look the same: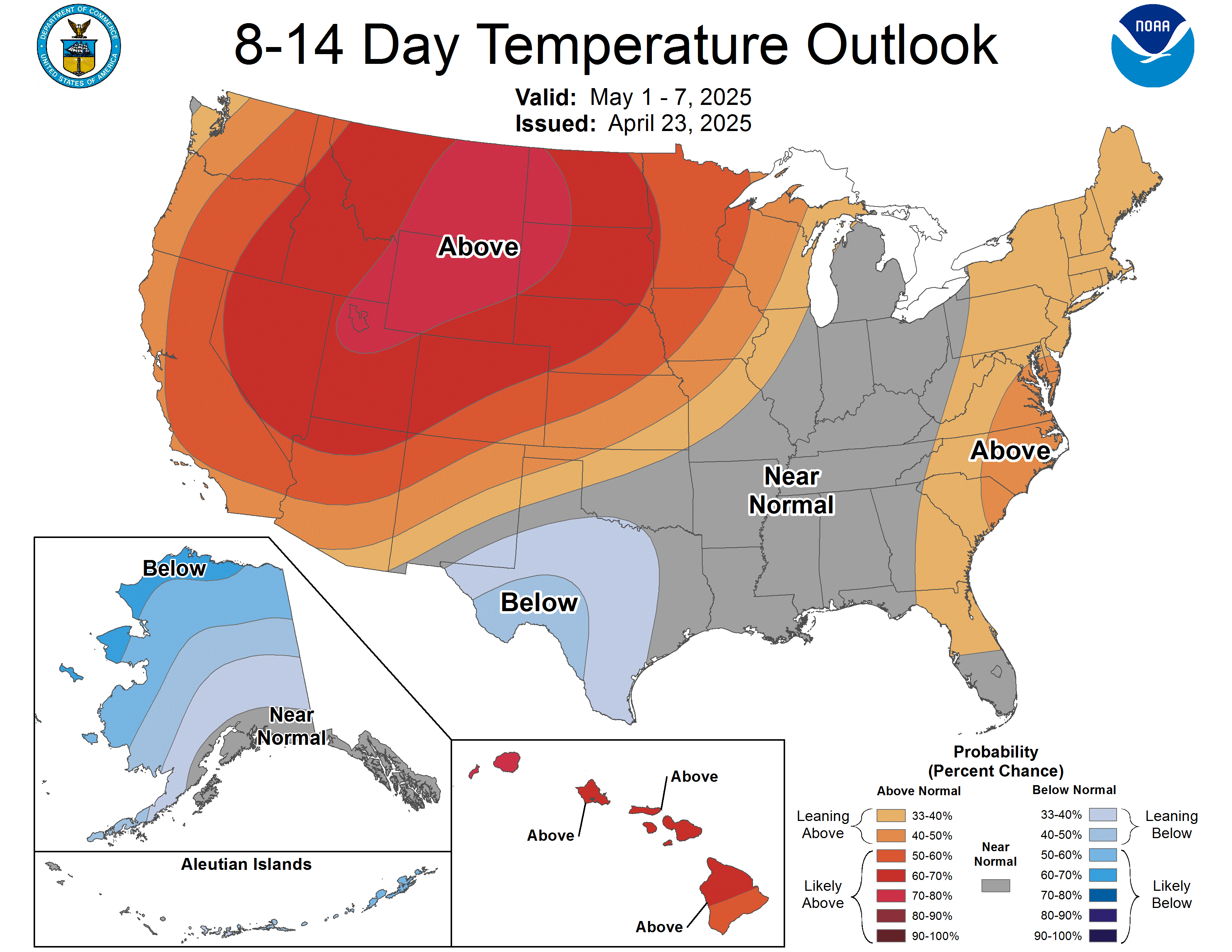 Indeed, it appears we may run through the rest of April with above normal temperatures. But just how much above normal could we get?
It's not wise to take forecasting models too seriously, as they are prone to change quickly, but this time of year dramatic changes in a weeks time isn't as common as it is in the winter. I think it's fair to forecast, with relative certainty, two things:
In about 7 days, we'll be seeing a lot more 70s popping up around the area under sunny skies
This string of 70 degree weather will likely last for a total of about 7 days before cooling off slightly to the upper 50s to mid 60s into early May.
This is the mid spring pattern Western Washington is famous for. It's the kind of weather we call "perfect". In the short term, we still have several cool-ish weather systems to trudge through, but it looks like once we get past the muck for a week, we'll be on our way to near-perfection.
Until then, stay warm and dry out there!
Matthew Leach
Forecasting Kitsap
Questions? Comments? E-mail me at: forecastingkitsap@live.com