Blazers and Brandon Roy – Don't call it a comeback!
April 24th, 2011 by nwsportsguy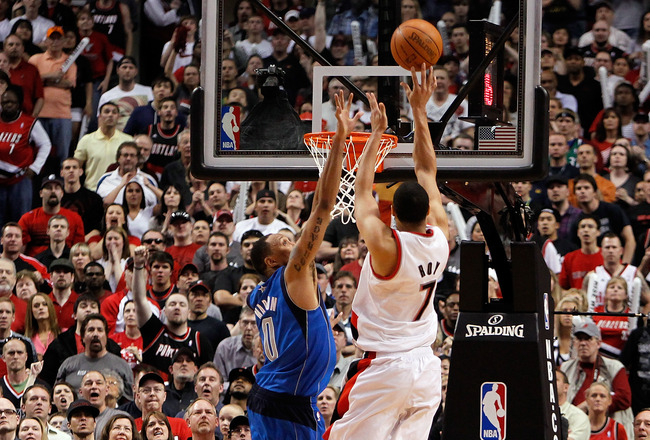 B Roy – Don't call it a comeback!
In case you missed it last night, Brandon Roy came back from the dead to lead the Portland Trailblazers on a 23 point comeback in the 4th quarter against the Dallas Mavericks. The performance is deservedly being hailed as one of the greatest comebacks in NBA history. After game 2 of the series, Roy drew criticism after voicing his frustration over lack of playing time. Looks like he had a good point. For highlights, click here.
I envy anyone who was there to witness this game. Roy, the former Washington Husky, has resurrected himself to be a contributor on the Blazers team after knee problems have put his basketball career in question. To lead a comeback like this under those circumstances is therefore something extremely special.
The series is now tied at 2-2 as it heads back to Dallas. According to Betus.com, the Blazers are now a +135 underdog to win the series. I'll be rooting for B Roy and the Blazers to go up 3-2 and bring home the series victory in the Rose Garden. Rose Garden
Tags: Blazers, BRoy, Huskies Basketball, UW