May 25th, 2011 by nwsportsguy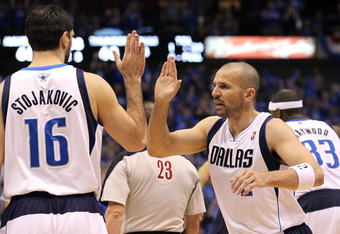 Dirk Nowitzki and the Dallas Mavericks have just beaten the team which shall not be named aka the Zombie Sonics in game 5 of the NBA Western Conference Finals and will now meet either the Bulls or the Heat in the Championship (the Heat being a 3 point underdog on Thursday according to BetUS.com). This comes after a game 4 meltdown by the Zombies in which they blew a 15 point lead in the last five minutes, effectively losing all of their momentum. The veteran Mavericks capitalized on youth and inexperience in their victory.
For Seattle fans, this is a collective sigh of relief. It kills many of us to see our team doing so well in another city, especially after the way in which they were taken at the hands of Clay Bennet. I think we all like the players – Seattle's own Nasty Nate Robinson, Kevin Durant and Nick Collison – they're all good guys – however we feel cheated. We feel like they should be here in Seattle and we should be rooting them on to a championship. It just doesn't seem right. There's no justice in this world.
The bad news is the Zombie Sonics are for real. They've got a young team and they're going to learn from this experience. They're going to be better and will be the main competitors for the NBA Championship in the next five to seven years or so – along with the Bulls, Heat and perhaps the Lakers. Even worse, I think they'll win it.
---